APP FEATURES
Infinite Product Options
Choose from buttons, color swatches, image swatches, radio buttons, text boxes, and fie uploads.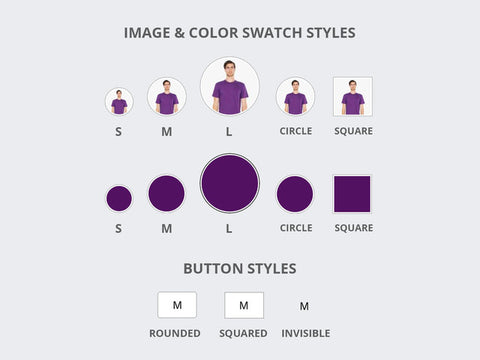 Image and Color Swatches
Make your products standout with the image swatches and color swatches. Change the settings to fit your design needs.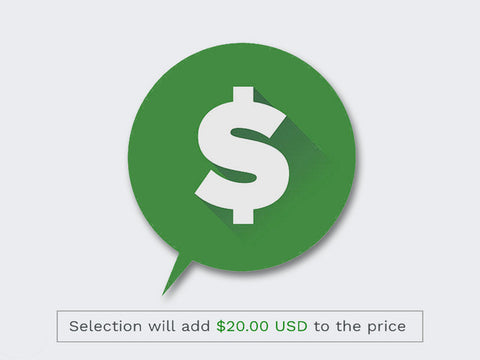 Price Add ons
Add price add ons to any of your variants. Perfect for adding prices to customized products.
Testimonials
Jon and Martin were super fast and super helpful ... I'm SO excited to have buttons which show which items are out of stock. This is the only app I could fid that does this. Nice one.

Gwyllem
Love the app outlook and allows me to choose different presentation options on my site. I use it show customers when each size is out of stock at first glance, rather than the default click-down option from my theme...

RARR
Excellent service with quick problem solving, very recommended!

Petshopmalta
Visually show what is in and out of stock
Variant Option Product Options is the only app that visually shows what is in and out of stock by having a dashed border on out of stock products.
App Features